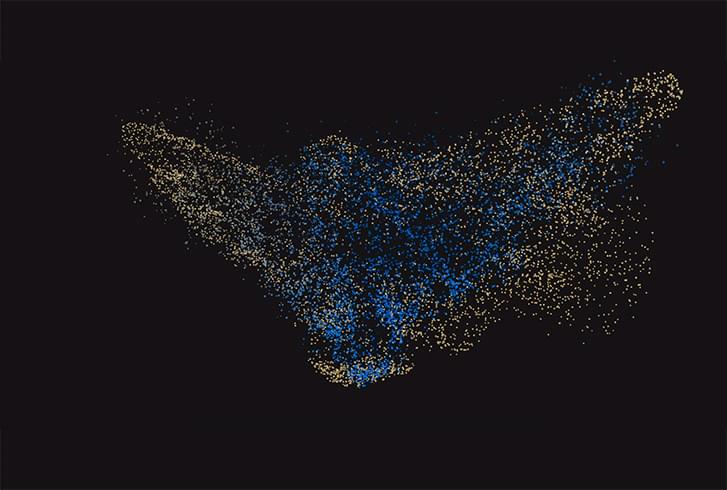 Prospectacy
Trustworthy Legal Website
Release date
Q2 2020, in development in developing
Deliverables
UX Wireframe, UI Design, Development
MAIN OBJECTIVE
Goal
The main objective of the future website is to establish partnership and trusted relationships with users.
Prospectasy is a team of ambitious and experienced lawyers providing legal services. The new website showcases one of the company's domains – arbitration law – in a clear and easy to understand way.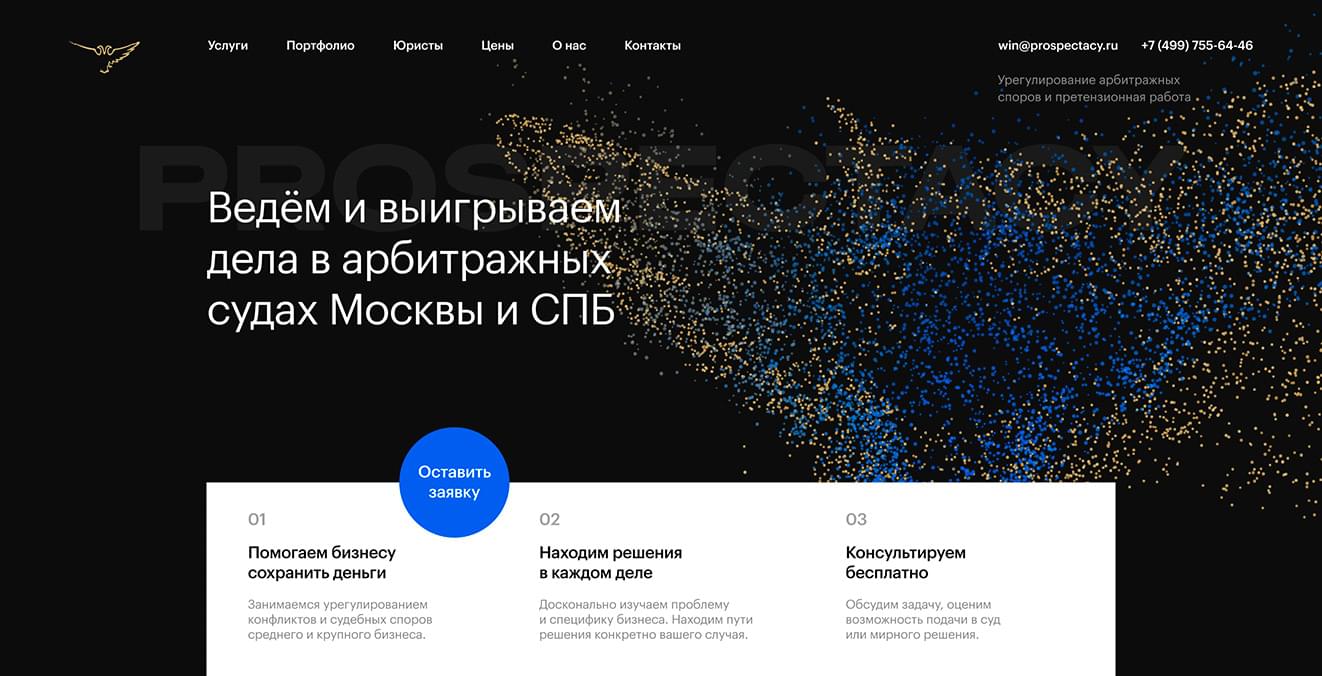 While other legal sites promote alertness and conservatism, we show vivid pictures of lawyers, who talk about their professional strengths and hobbies. We feature them as ordinary people who know their job very well.
And they can be trusted.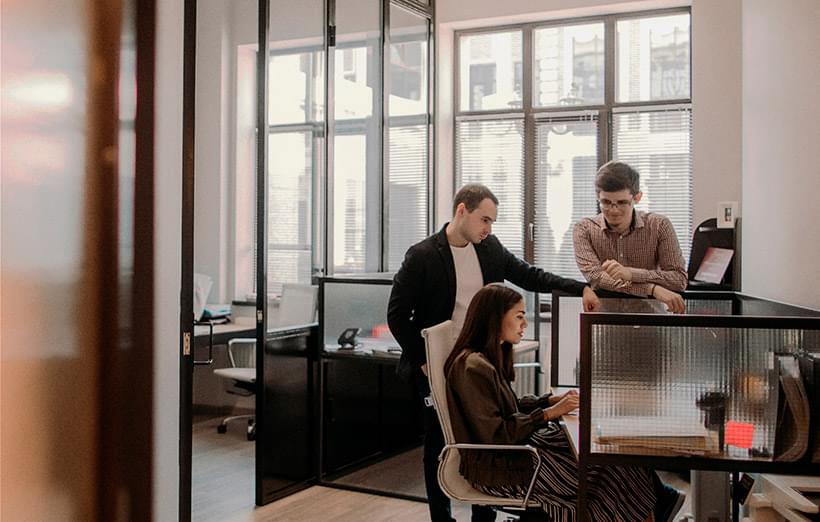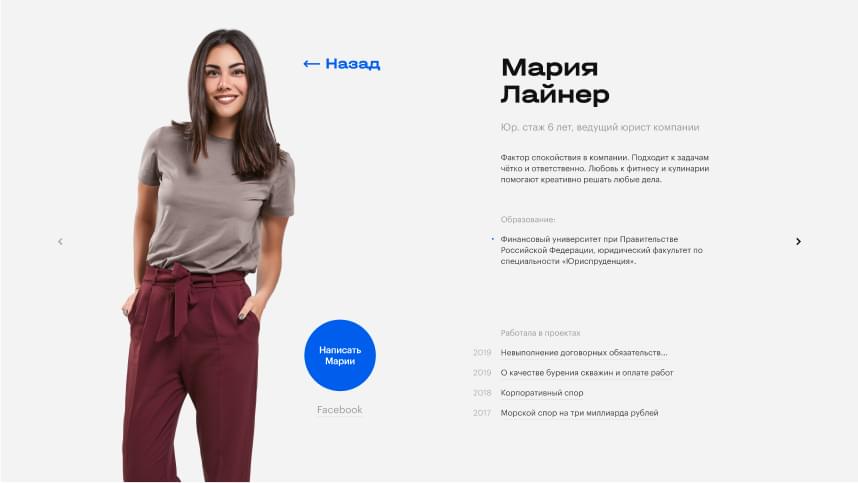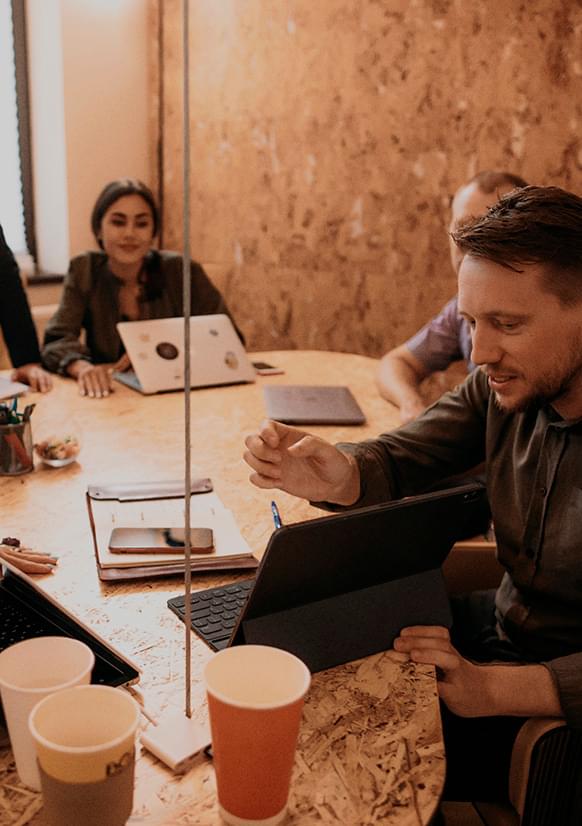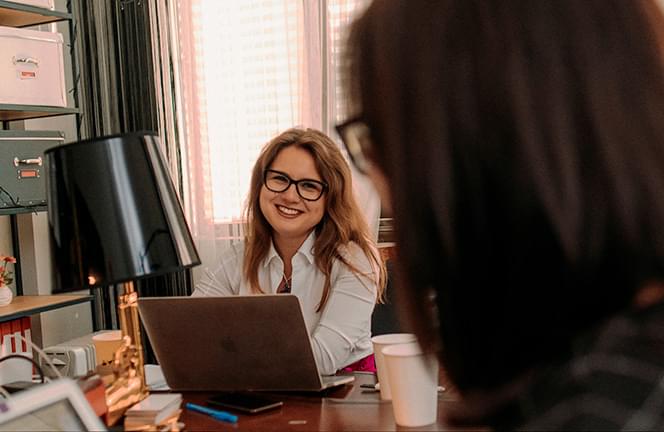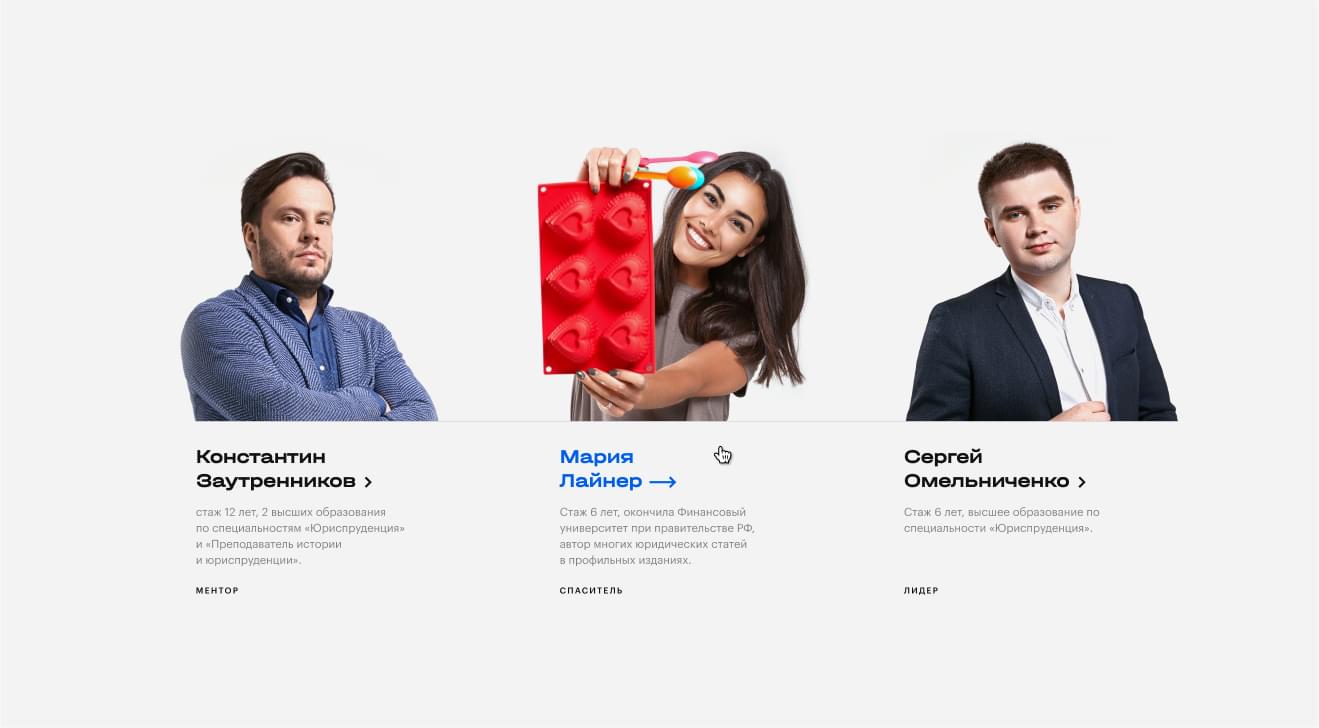 Instead of company logos, we showed how much money Prospectacy managed to save for their customers. This is exactly what the users want to see when looking for legal support.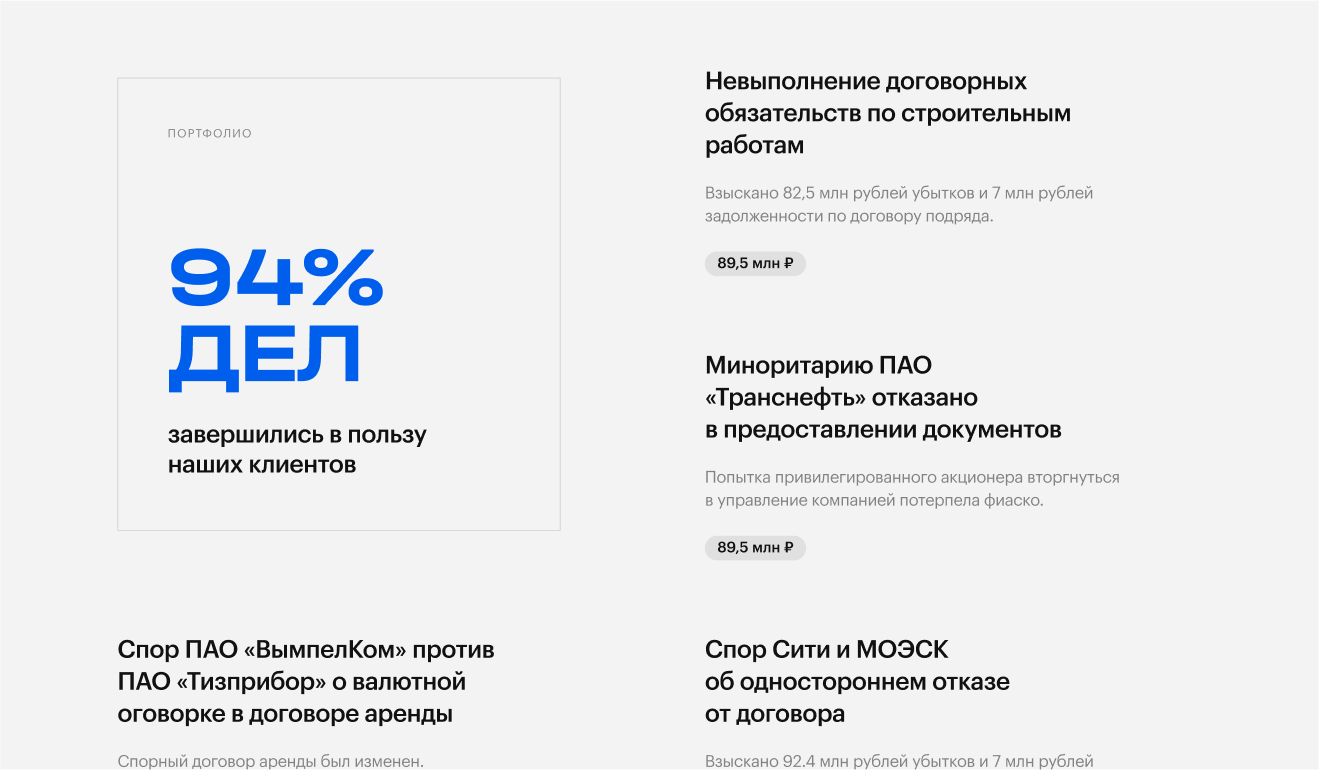 When viewing the portfolio of each lawyer, you can get the details about their experience, education and won cases. If users find a similar legal case, they quickly convert into customers.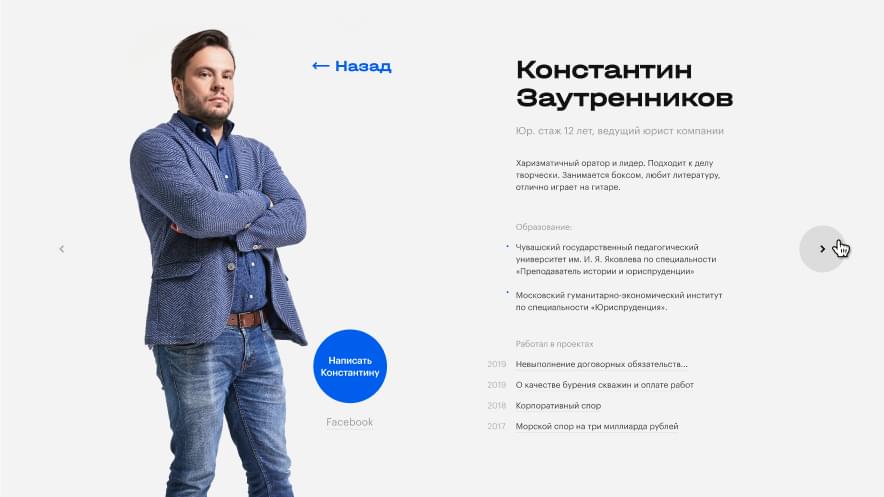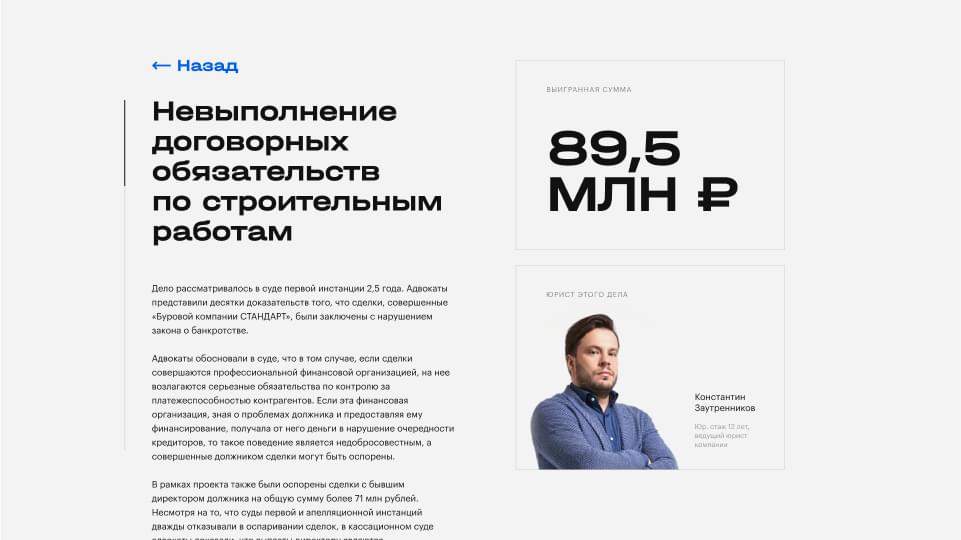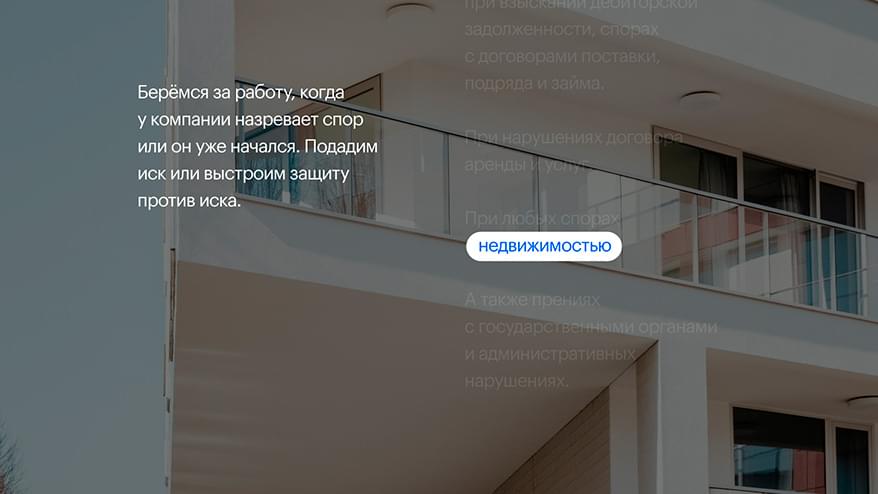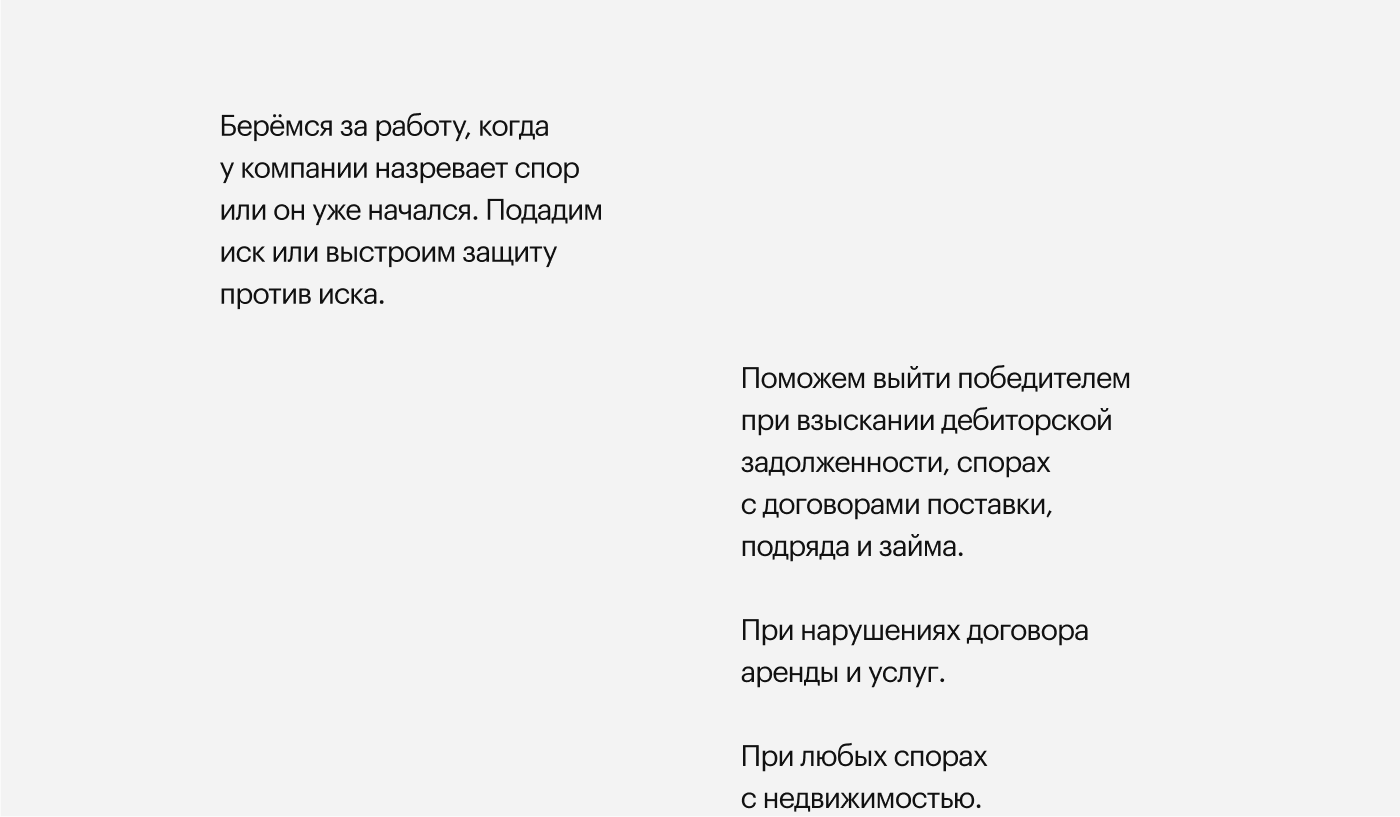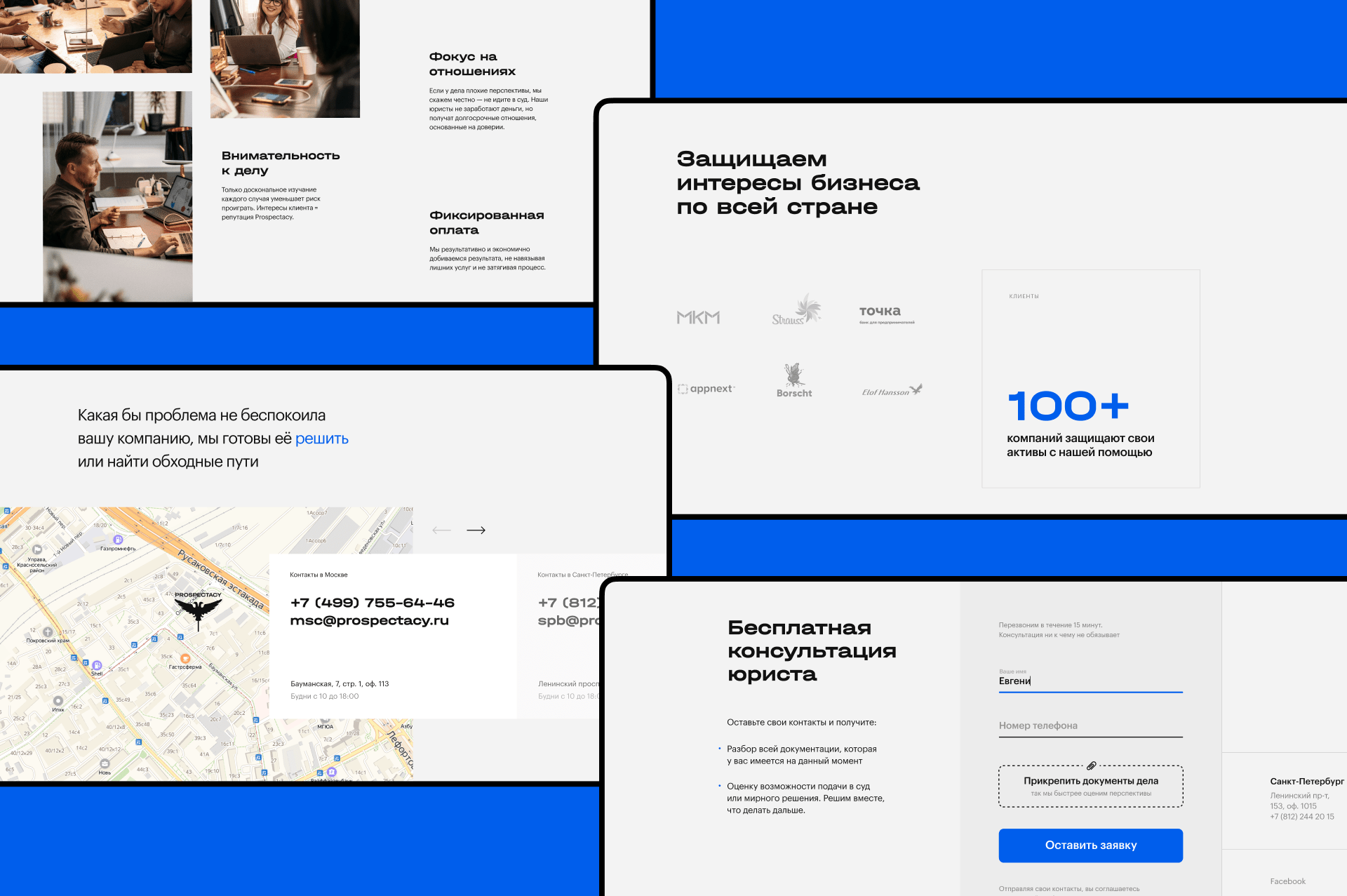 We have managed to showcase the idea of transparency with a simple payment pattern. You can't help but fall in love with a law firm if you see their honest and simple approach.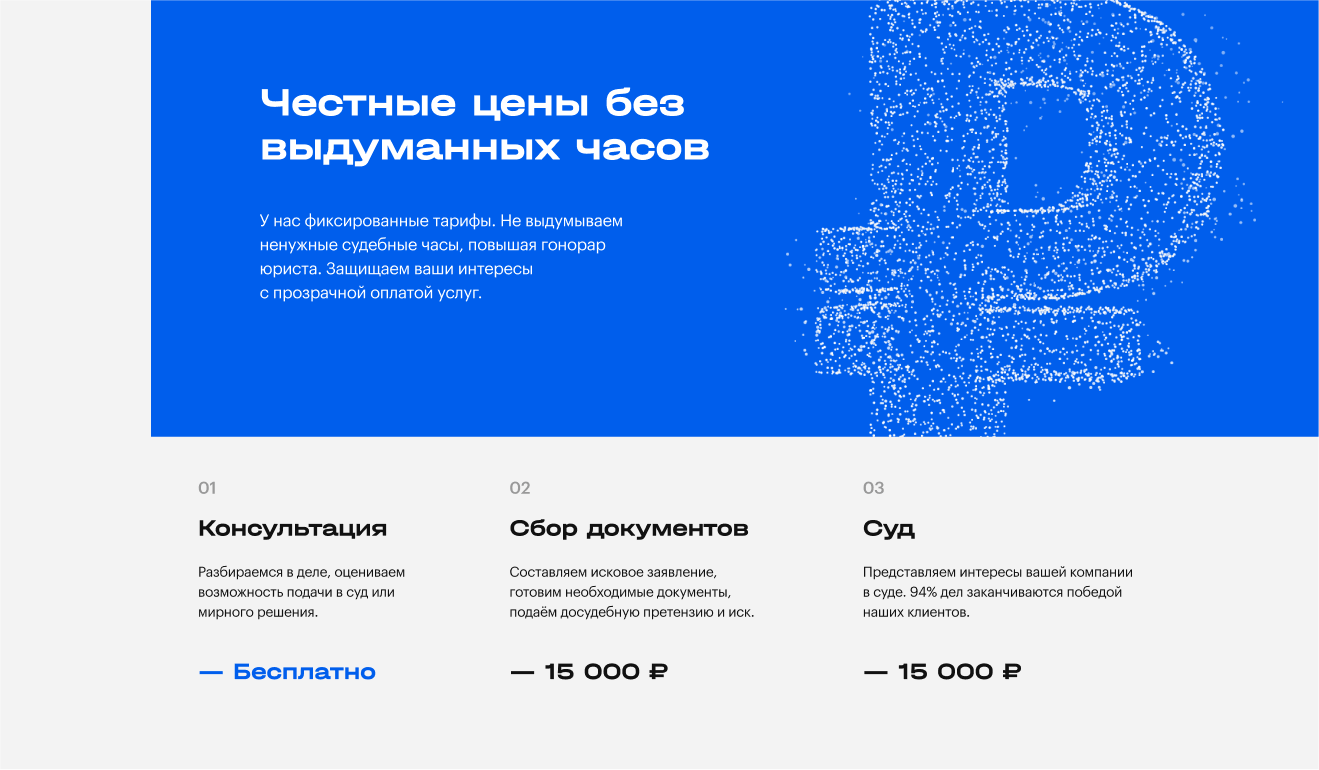 Stylish, great-looking photos complete the image of an established company that you can easily get in touch with.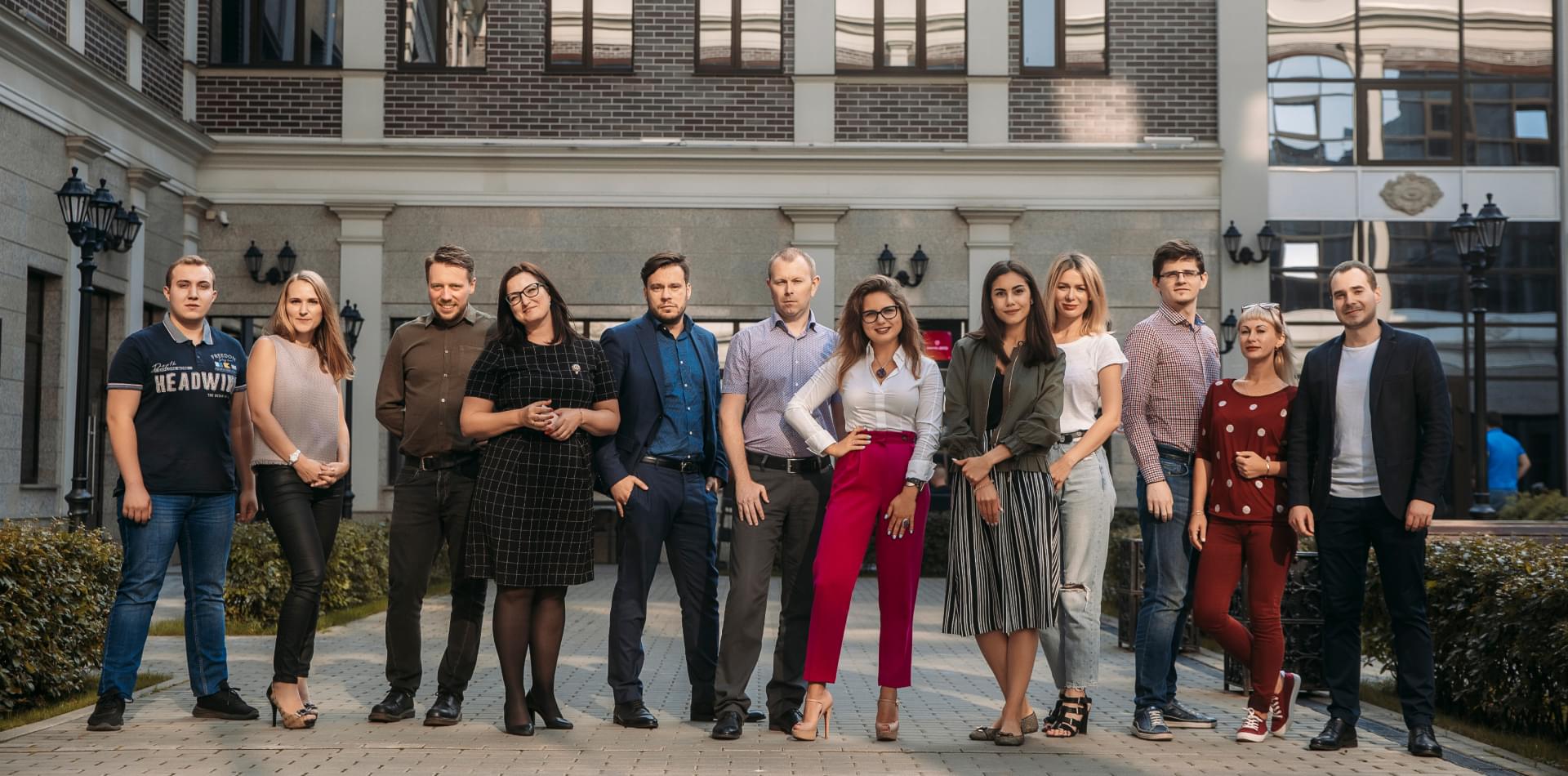 Responsive website pages.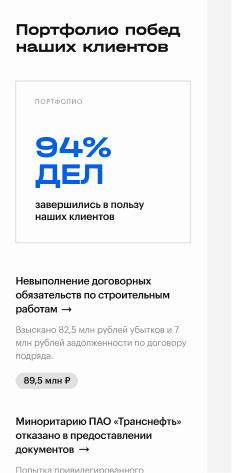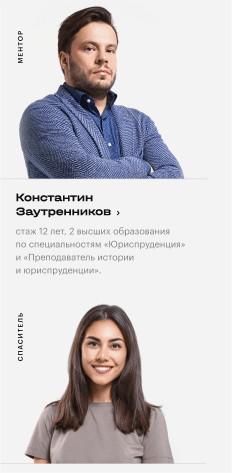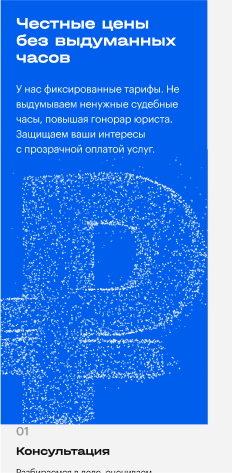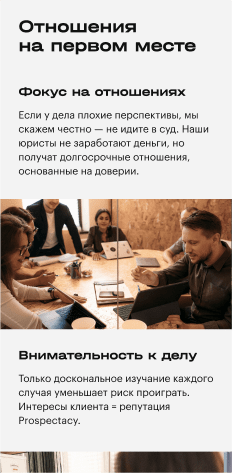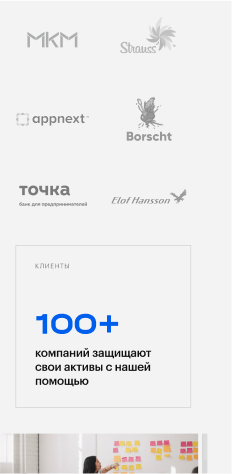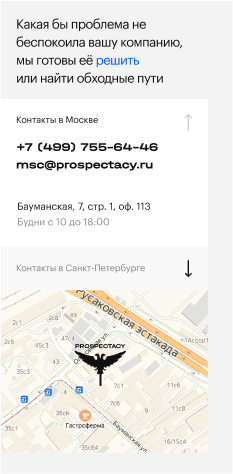 Technology stack
Wireframing
 Miro,
 Figma
Design
 Figma,
 Principle
Front-end
 Vue.js,
 JS,
 React
Back-end
 Laravel 5.2
Data Base
 Postgres SQL
Project team
Development
Dmitriy Voropaev, Kirill F
Art-direction
Eugene Ruychin
Next project
Liana
Liana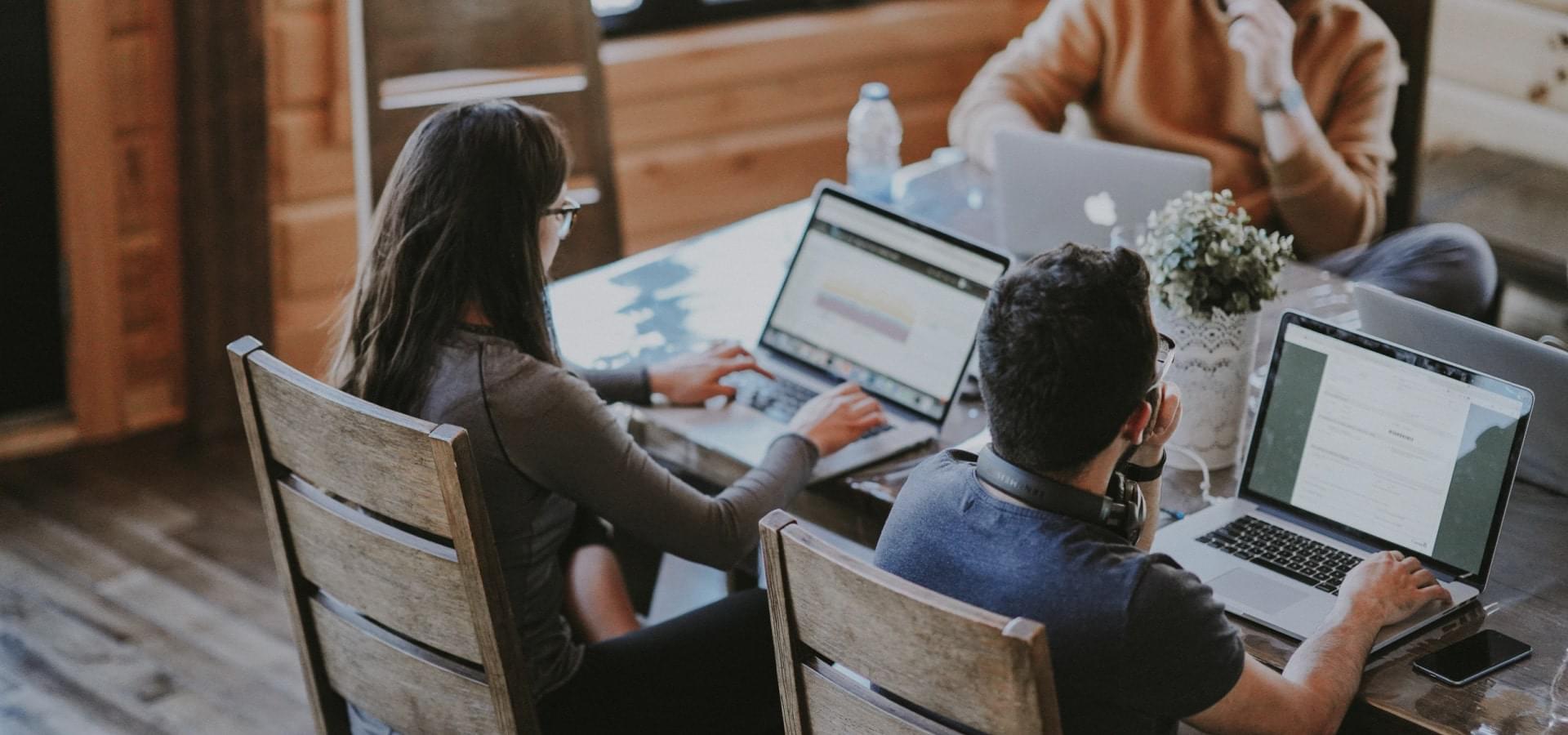 Let's collaborate?
Fill the form and we will be in touch shortly.