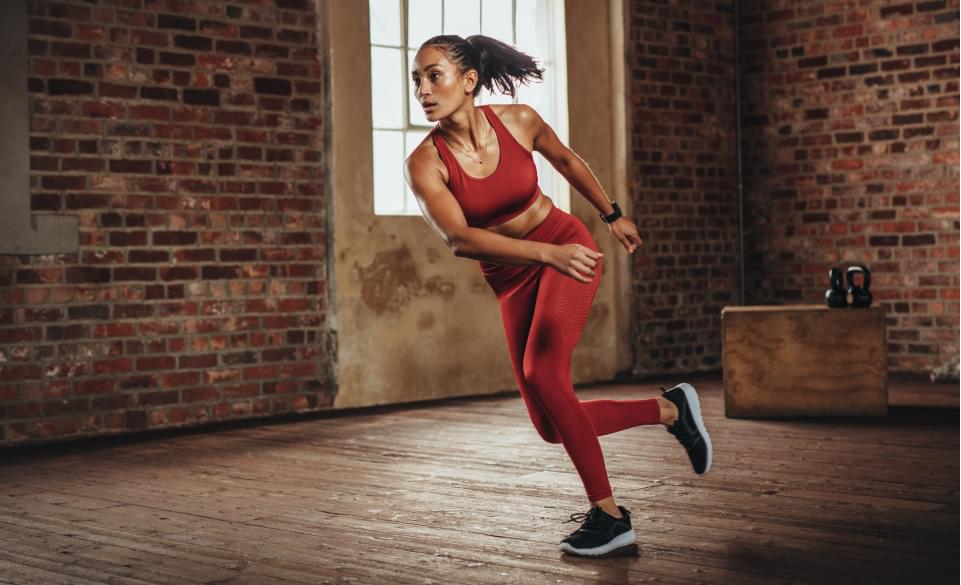 MarketDo4a
A radical redesign of the sports nutrition website
Deliverables
UX Wireframe, UI Design, Development, Marketing
MAIN OBJECTIVE
Goal
Make a global redesign of an online sports nutrition store.
Market Do4a is one of the largest sports nutrition brands in Russia and post-soviet countries. The brand has a multi-million audience and offline stores in 3 countries. Our task was to redesign the existing site and make the buying process easier. We revamped the entire website structure by updating the catalog, product pages and shopping cart. As a result, the conversion to sale jumped by 14% in the first month.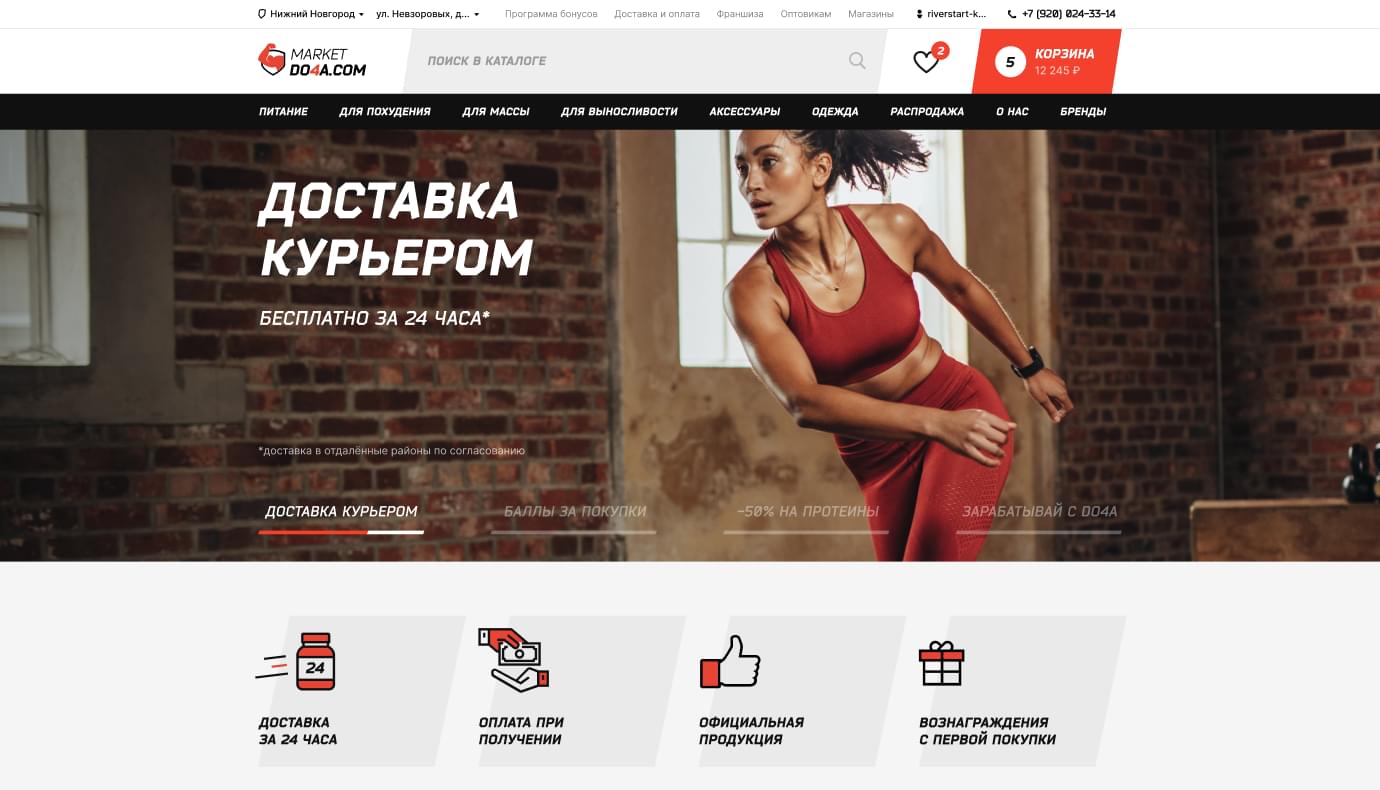 We prepared 30 versions of the cart with various types of delivery and data sets, 50 custom filter criteria for quick search, studied the product range with over 2,000 items and selected the ones that would drive more profit.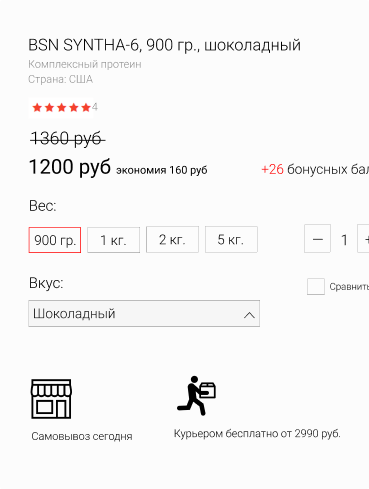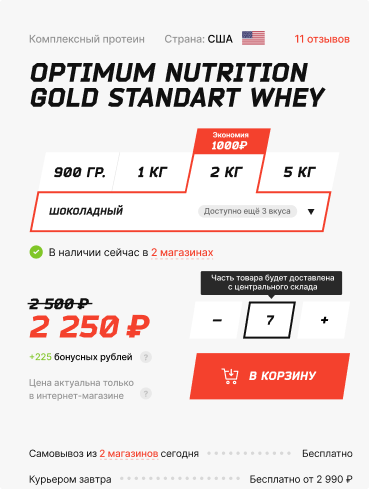 Each product category has its own filters. For proteins, you can choose the percentage of protein in the product, for amino acids, you can specify the type – capsules or powder. Custom filters make it very easy for user to select products in any category.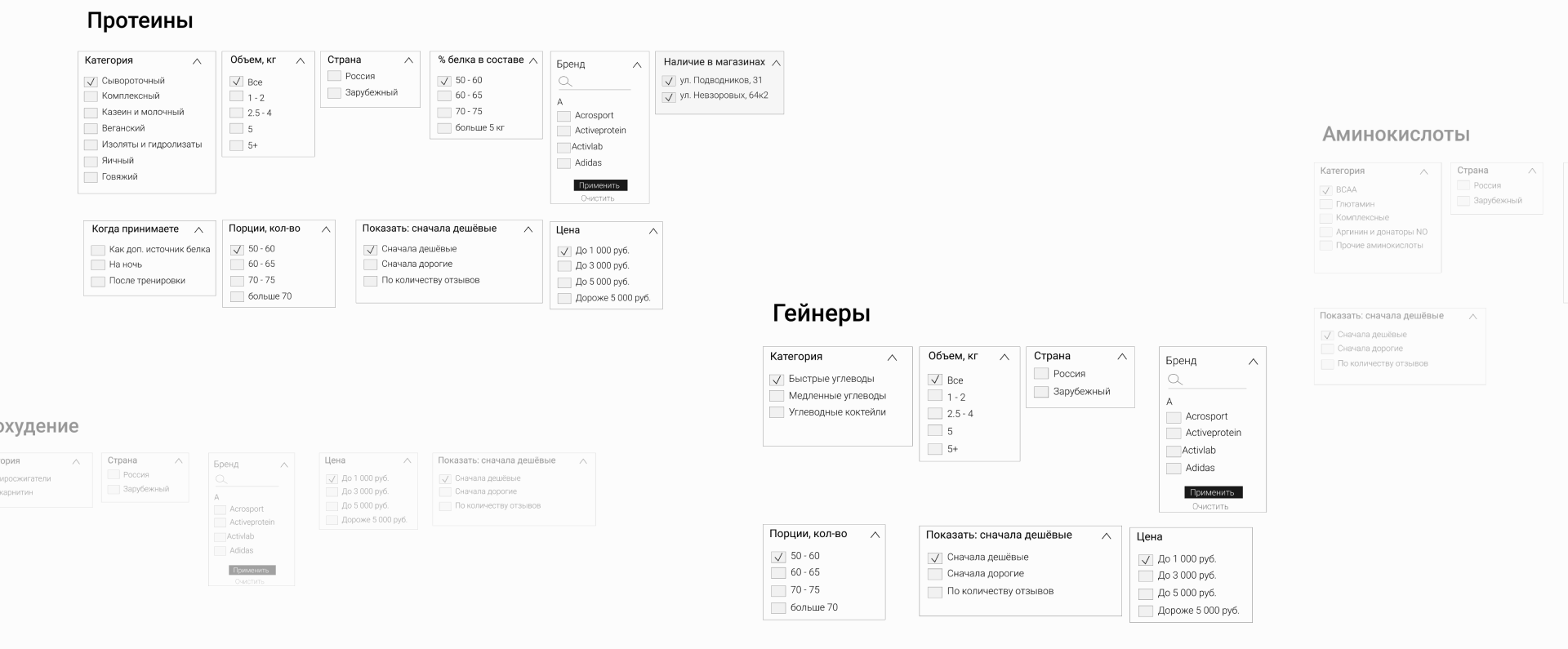 We gave the brand the look of a gangster-like movement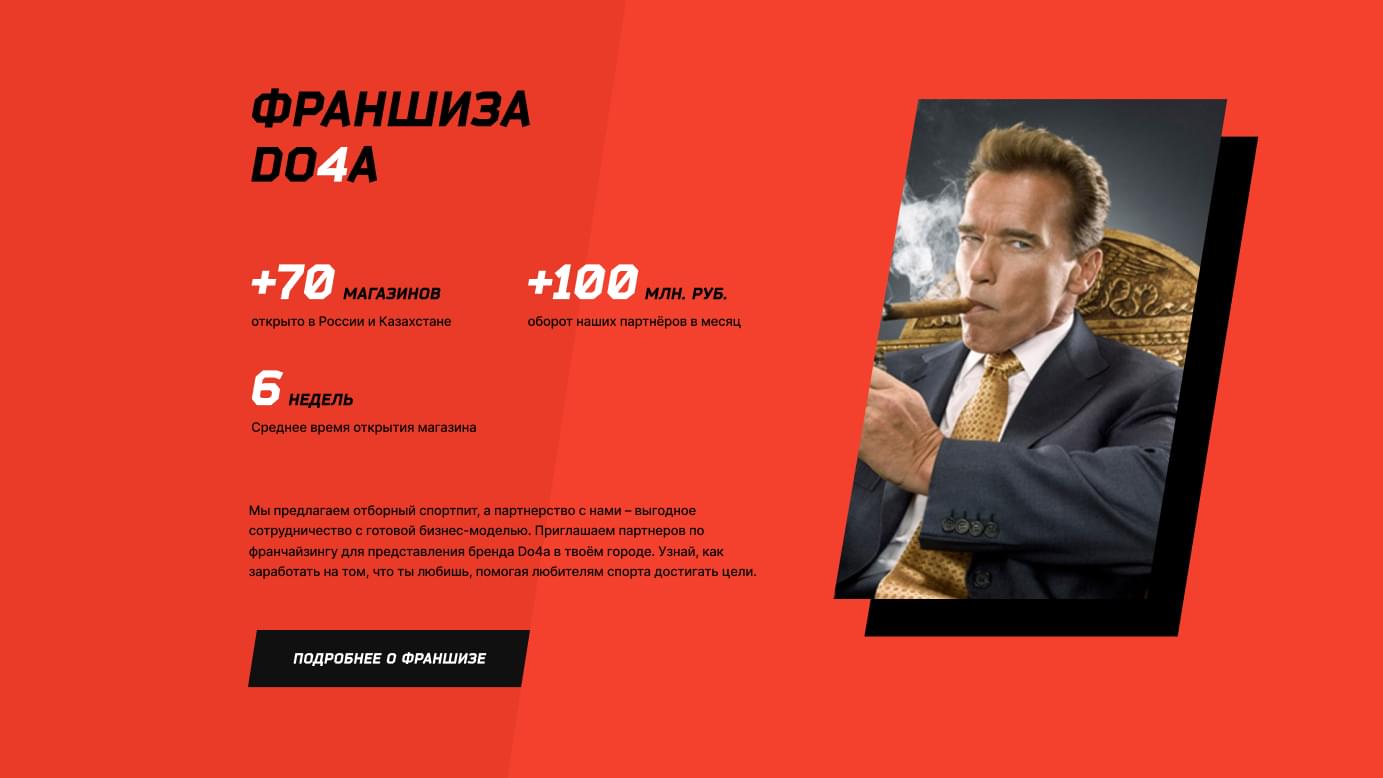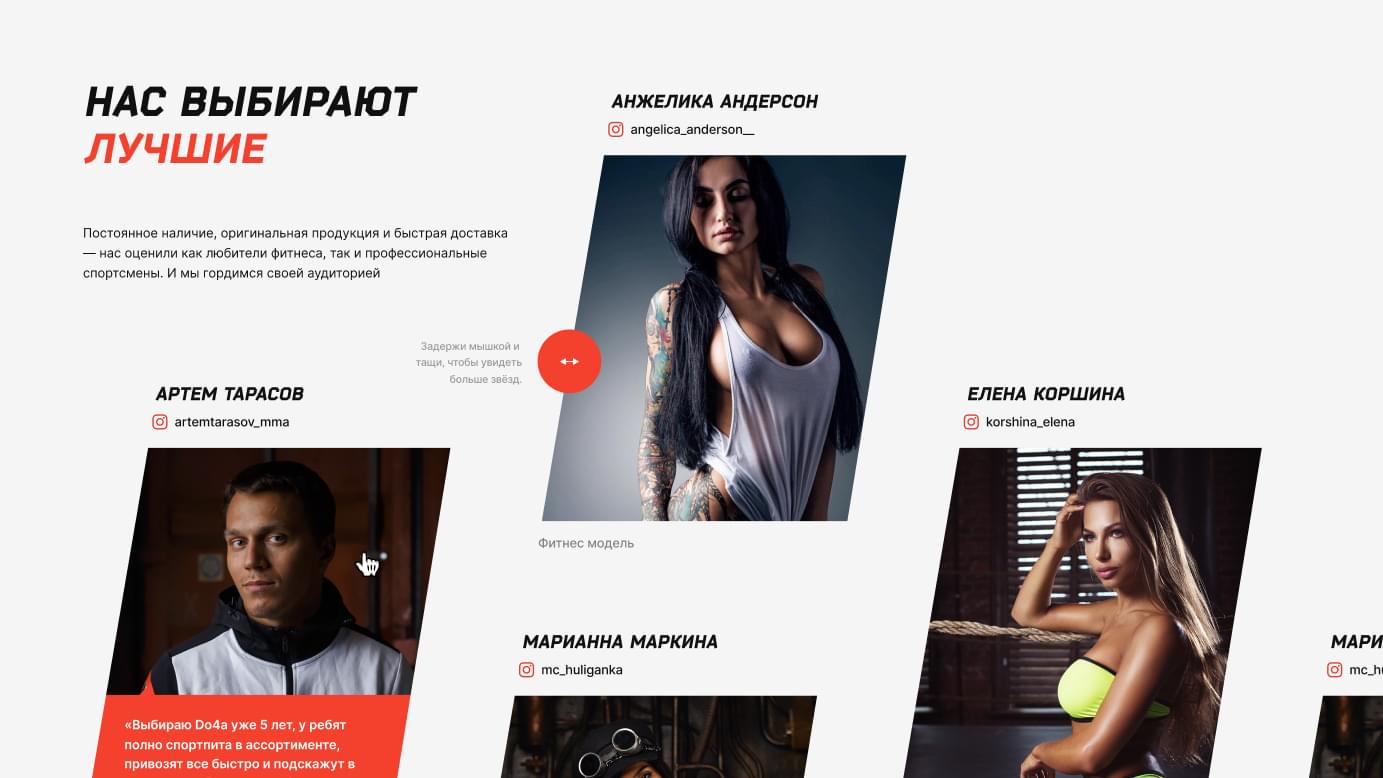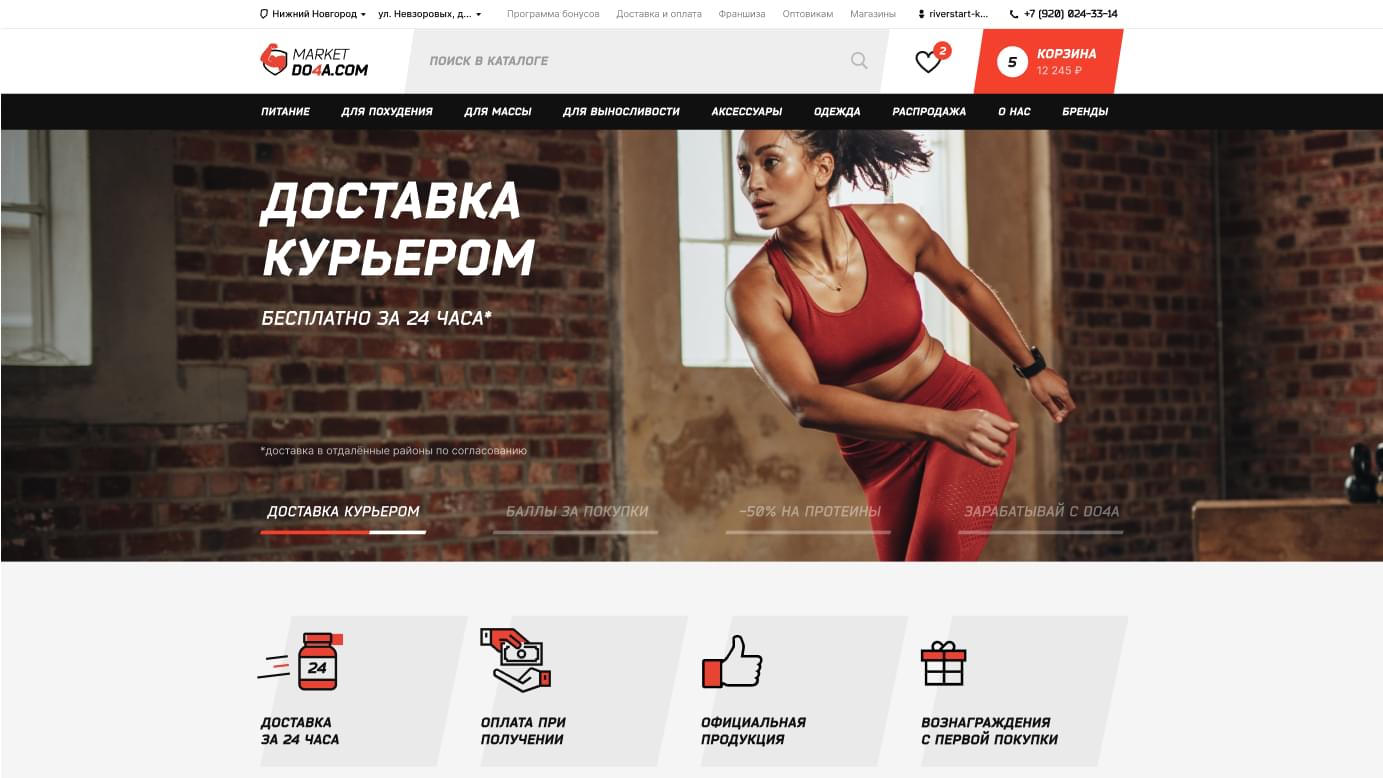 Product pages are very easy to use and navigate. Large and high-def photos immediately catch the eye. The order can be made with just one screen, which is a pleasure for online shoppers. As a result, we create great user experience that turns visitors into customers who are willing to come back and buy more.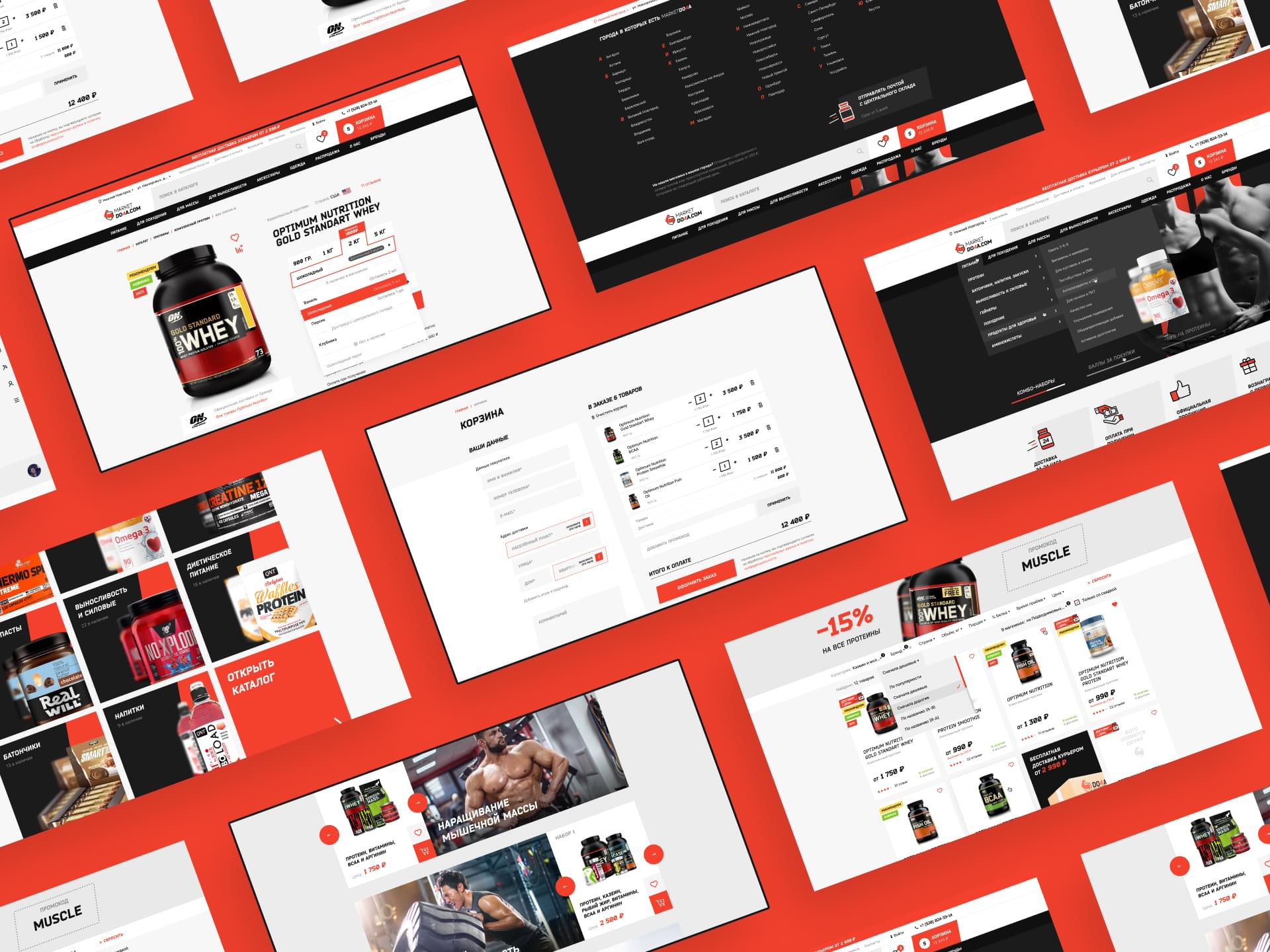 Mobile experience is no exception here. Filters can be quickly applied, catalog navigation is well-thought-out, and the most important information on the product pages is always clearly visible.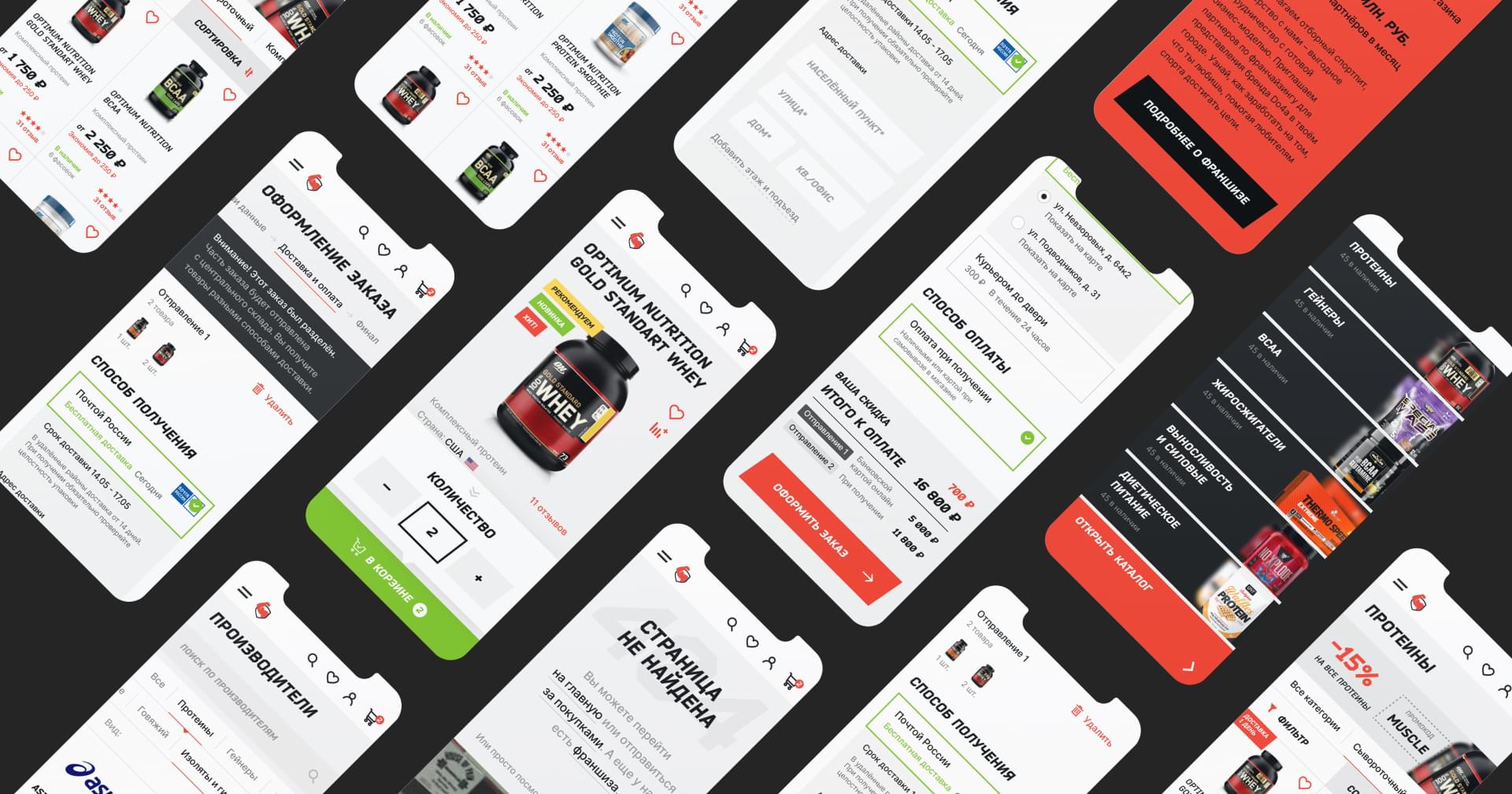 Marketdo4a has a large franchise network. One of the challenging tasks was to meet its needs in terms of order creation and logistics.
There are situations when customers can receive one order in two different ways: from a store in their city or from a warehouse located in another city.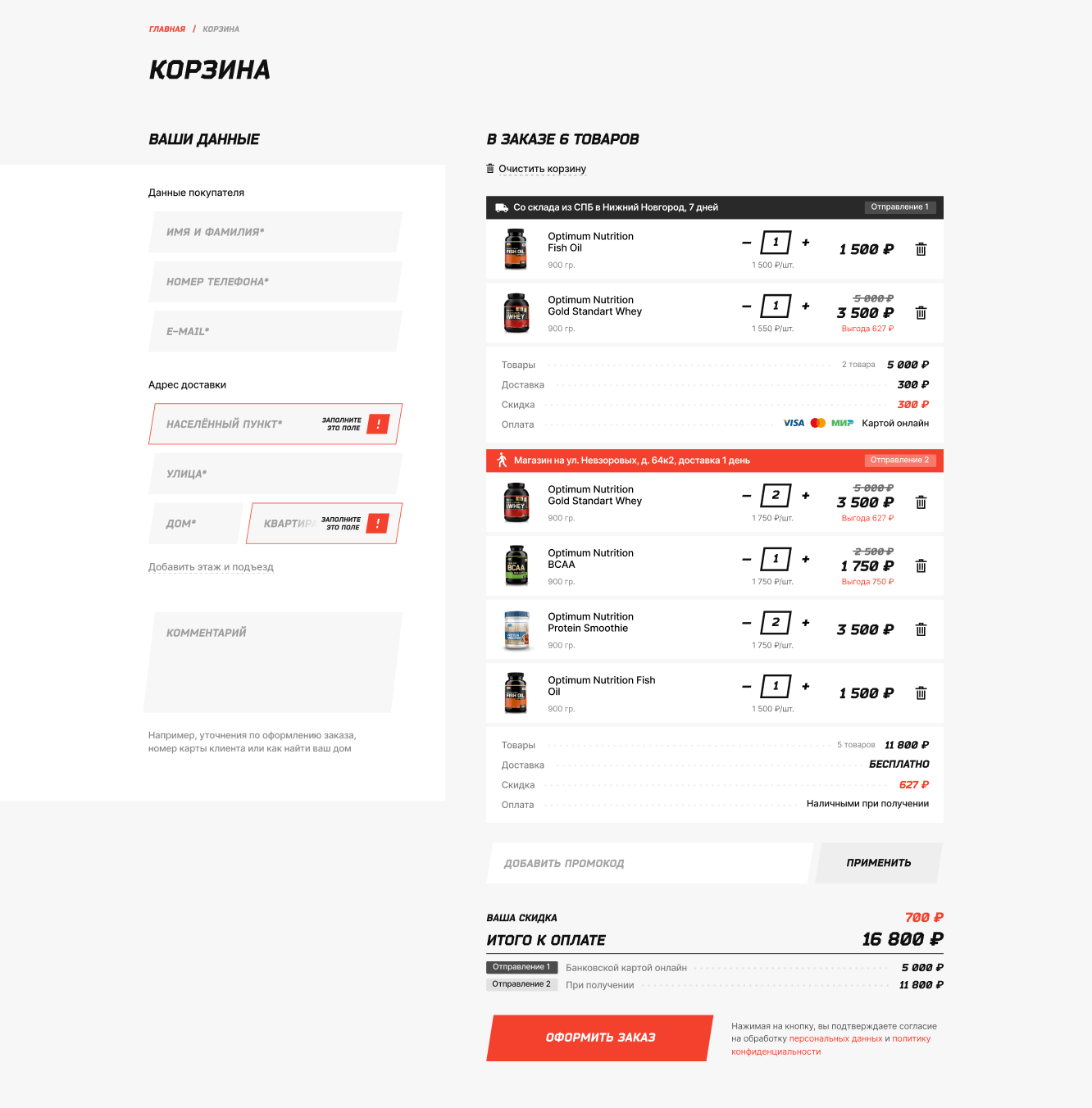 From a warehouse in another city
From a store in customer's city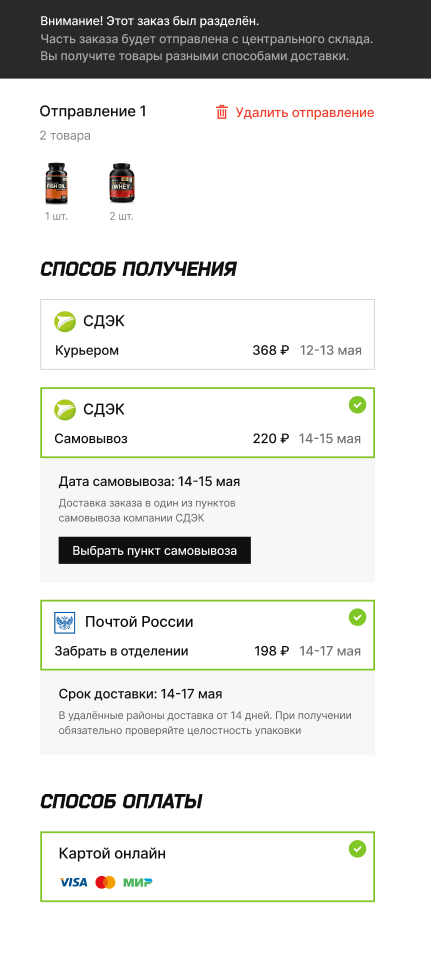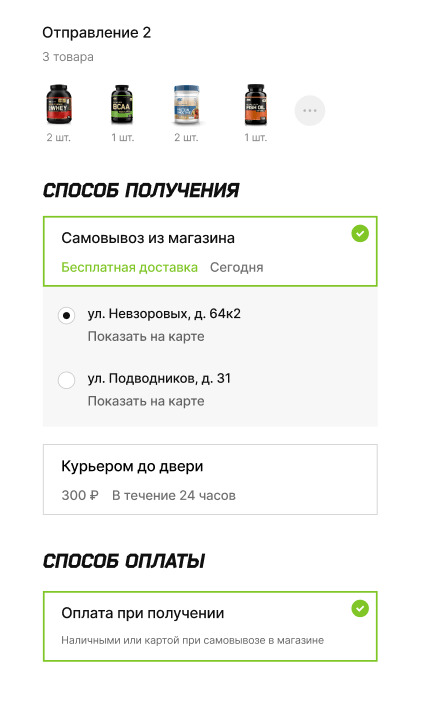 We took this into account when describing the logic and during front-end and back-end development to make sure everything works correctly and both franchisees and shoppers are happy.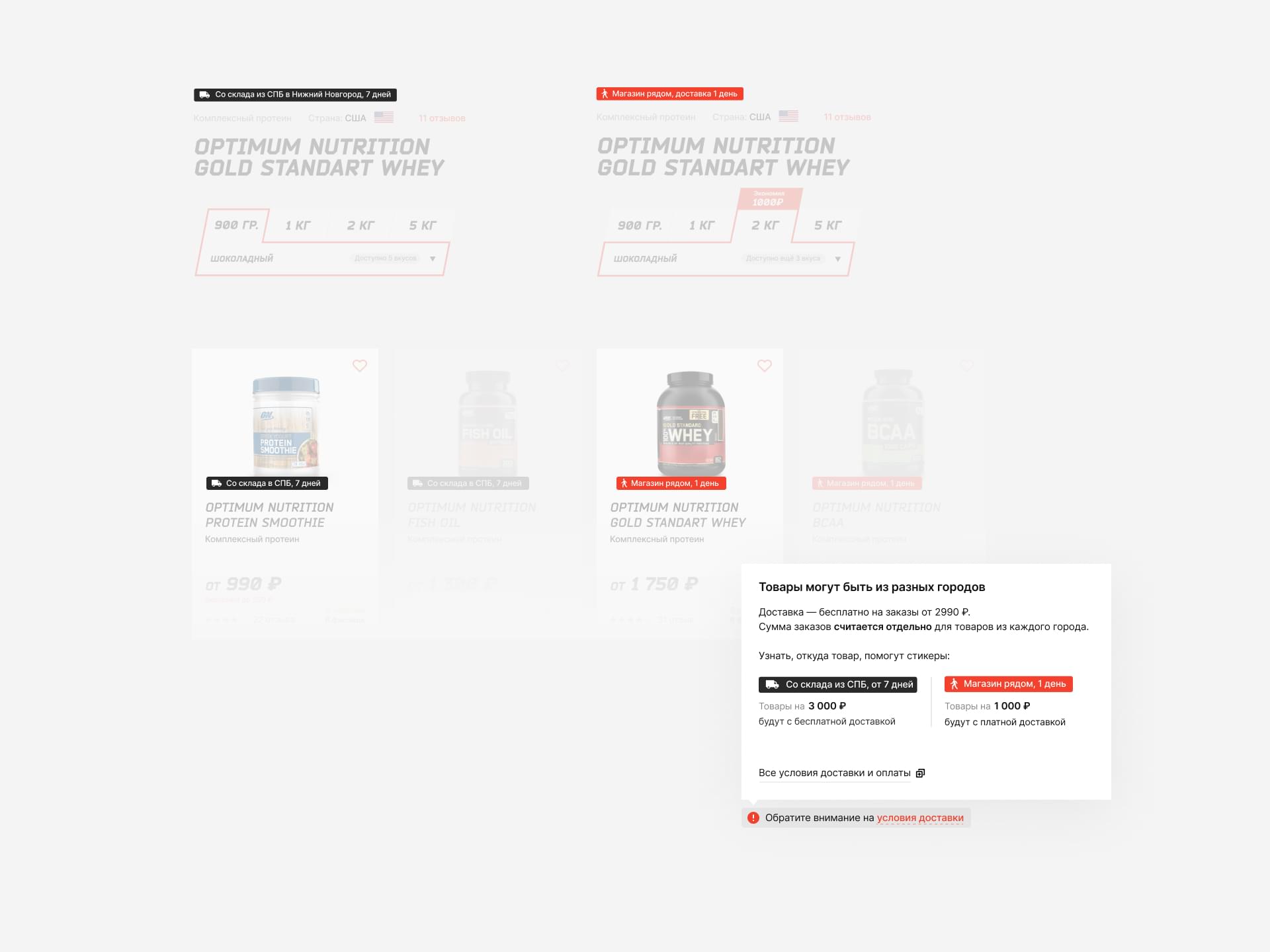 Technology stack
Wireframing
 Miro,
 Figma
Design
 Figma,
 Principle
Front-end
 Vue.js,
 JS,
 React
Back-end
 Laravel 5.2
Data Base
 Postgres SQL
Project team
Development
Dmitriy Voropaev, Kirill F
Art-direction
Eugene Ruychin
Next project
Prospectacy
Prospectacy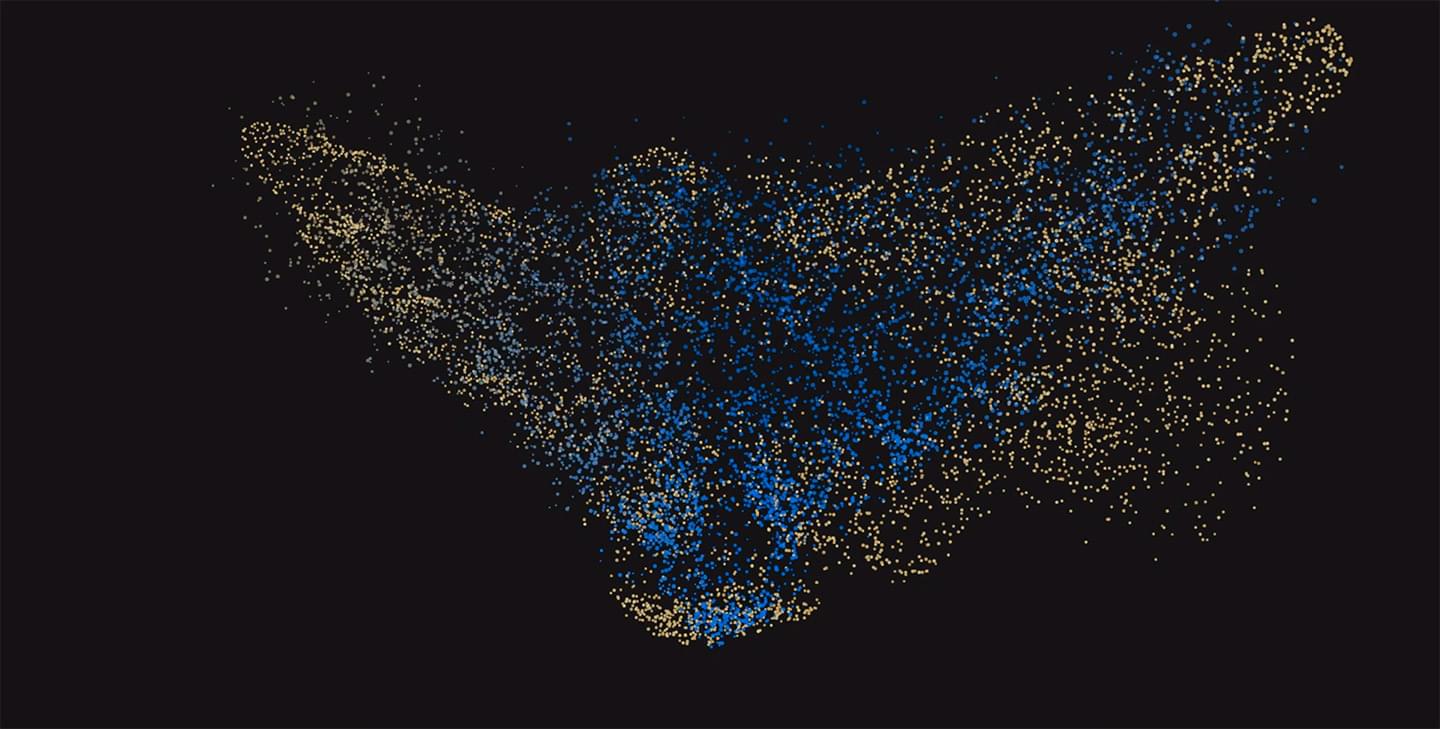 Let's collaborate?
Fill the form and we will be in touch shortly.